Ekflodia Leskaj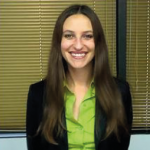 Contact details
Ibrahim Rugova Street
"Green Park" Complex, Tower 1,
Tirana, Albania
Phone : +355 4 4500263
Fax: +355 4 4500264
E-mail: eleskaj@drakopoulos-law.com
Ekflodia Leskaj is a partner at Drakopoulos Law Firm Albania. She regularly assists Albanian and foreign businesses, focusing on Corporate, Commercial, International Trade and IP law. Besides her work at Drakopoulos Law Firm since the Firm's establishment in Albania back in 2007, Ekflodia has gained considerable experience in providing legal and regulatory advice while working with Vodafone Albania as a regulatory lawyer and privacy officer.