Guy Soussan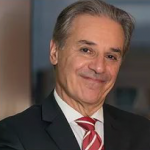 Avenus Louise 489
1050 Brussels
Belgium
​
Phone: +32 2 626 05 00
Fax +32 2 626 05 10
E-mail: gsoussan@steptoe.com
Guy Soussan advises clients on various aspects of EU and French export control regulations, including controls and licensing regimes for both military and commercial products and technologies. His export practice covers compliance development and implementation, internal investigations, and enforcement matters, including voluntary disclosures.​
He also provides advice and assistance with EU economic sanctions targeting specific countries such as Iran, Libya, Syria, and most recently, Ukraine and Russia.  His experience covers a wide range of industries, including manufacturing, energy, telecommunications, banking and insurance, petroleum and petro-chemicals, aerospace, and defence.​
He has conducted internal compliance audits, provided assistance on company compliance programs, and counselled clients on the application of the rules to specific transactions.  This involves counselling on jurisdictional and substantive provisions of EU sanctions legislation and direct dealings with the European Commission, the European External Action Service and the competent authorities of the Member States dealing with sanctions.​
Finally, he advises multinational clients on all aspects of customs law, including customs valuation, rules of origin, preferential regimes and post clearance recovery of customs duties.  All his work in this area typically includes close coordination with other Steptoe lawyers working on similar issues in our other offices.