Freddy Desplanques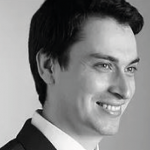 Freddy specialises in customs and excise matters. He was the head of the legal department at Customs and Excise Services in Le Havre for eight years before joining Stream.​
Thanks to his background and experience, Freddy represents clients (importers / freight workers / coastal brokers) in relation to customs litigations, and advises them on classification of goods, origins, customs structures, customs procedures and specific regulations applicable to import for a certain category of goods (food, sanitary or veterinary regulations, CE marking, cultural goods, pharmaceutical goods, prohibited goods, dual use goods) and trade remedies such as antidumping measures.​
Freddy also specialises in advising on the customs and VAT implications of using large yachts in EU waters, whether privately or commercially. His previous experience and "insider knowledge" means he is able to advise clients on how to handle a customs inspection and he maintains good working relationships with French Customs Officers in the Mediterranean for this purpose.​
Freddy is frequently invited to speak at events and provides training sessions in both French and English to a number of high profile clients and industry professionals. In addition, Freddy lectures on French Customs law at the business school of Normandy.​
Experience​ :
CUSTOMS MATTERS
Freddy has amassed wide experience in customs law. He assists clients with customs investigations. He is able to advise them on their rights in light of national customs rules (e.g. the French Customs Code). He handles customs files before the court (e.g. customs proceedings in order to contest a custom claim).​
He can assist clients with repayment and remission requests. He has also led audits for clients who wanted to become Authorized Economic Operators (AEO).
EXCISE DUTIES
He represents clients who import beverages (alcohol and alcoholic drinks), tobacco and importers of gold. He advises regularly on excise regulations (updates on taxation, the obligations involved with movements of excise foods).​
YACHTING
As an expert on the French Commercial Exemption Rules for yachts commercially operated in French waters, Freddy offers his clients audits to verify that their yachts are compliant with the Rules and/or conditions of the Temporary Admission Regime for non-EU means of transport.​
AVIATION
He advises clients on customs developments regarding aircraft used in the European Union under the Temporary Admission Regime.  He has represented clients in order to obtain rulings on customs regulations applied to non-EU aircraft.