Gisela Sarmet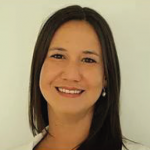 Contact details
Av. Pedroso de Morais, 457 – CJ. 1007/1008
Pinheiros – São Paulo – SP
CEP: 05419-000
Brazil
Phone: +55 (11) 3588-4004
E-mail: greenlane@unotrade.com
Gisela Sarmet has been working in the international trade field for more than 15 years, mainly focused on trade remedy related issues.  Prior to her experience in the private sector, she worked at the Brazilian Trade Remedies Department (DECOM) and Foreign Trade Department (SECEX) as an analyst for five years. ​
Gisela represents the interests of companies and business associations in a variety of trade matters, especially antidumping, subsidy and safeguards proceedings at UNO's office in São Paulo. In regard to trade remedy proceedings, Gisela has experience in data collection, preparing questionnaire responses, analyzing and performing dumping margin calculations, conducting injury analysis, leading on site verifications and drafting final briefs.
Additionally, Gisela also has significant experience in Customs matters, specifically in the implementation of instruments for monitoring of the value of imports. Gisela has thorough knowledge in various industries, such as the chemical and petrochemical industries, textiles, and steel and has advised clients in Brazil, Argentina, United States, and Asia.