Jarosław Kruk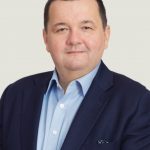 Jarosław has been an Attorney at Law since 1997.
Known and highly valued expert in the defense sector and the state security, military equipment purchases, offset as well as public, utilities and defense procurement. He has gained his experience and practice while working a few years for the Law Department of the Ministry of the Interior and Administration as well as managing the law support outsourcing for the needs of the Department of Offset Programs of the Ministry of Economic Affairs from 2007 to 2010.
He represents and advises entrepreneurs participating in international trade in the scope of customs law. Supports clients in their current operations as well as advises on the optimization of customs settlements and risk reduction.
He is a specialist in implementing compliance programs – procedures allowing preventing and minimalizing business malpractices and irregularities. His main field of expertise is consulting the issues of revealing and preventing business crimes and corruption. Advises on complex, cross-border fraud and asset tracing matters, money laundering, white-collar crime and phishing.
He is highly experienced in the field of damage compensation and embezzled assets recovery both in Poland and abroad.
Executes big international transactions such as Polish companies acquisition by a foreign capital.
​He has been rewarded by Who's Who Legal in the category of best lawyers working on assets recovery. He has been rewarded by Global Law Experts as an expert in the field of defence.
Publishes many opinion-forming articles regarding the military industry on Defence24 – the Polish prestigious portal of the military industry. He is also a regular publicist of the International Law Office – White Collar Crime Newsletter for Poland.