Jim Searles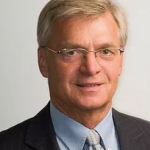 Contact details
Avenue Louise 489
1050 Brussels
Belgium
Phone +32 2 626 05 00
Fax: +32 2 626 05 10
E-mail: jsearles@steptoe.com
James H. Searles focuses his practice on EU and international trade law.  He advises on matters of WTO-compatibility of EU and third-country trade measures as such and regarding national sectoral and other regulatory measures (e.g., TBT and SPS compatibility).  He provides counsel to industry and governmental agencies on market access issues (intra-EU and international, tariffs, and NTBs) and regional, bilateral, and multilateral trade relations.​
Jim advises on EU external trade measures (antidumping), customs, intra-EU trade obstacles, and international market access issues generally, for corporate clients and trade associations in the agricultural, chemicals, motor vehicle, information technology, steel, textiles, sports, and general consumer goods sectors.  Outside the European Union, he has significant international trade experience relating to China and Japan.   ​
His antidumping case experience is substantial, primarily representing exporters to the EU market and EU importer interests.  This work includes advocacy initiatives for the affected industries and advice to the exporting country authorities on dealing with antidumping measures in bilateral and WTO contexts.  Jim also deals with EU safeguard and external trade barriers measures, as well as EU customs matters (preferential regimes, suspensions, classification, and valuation).​
His work also covers environmental and competition law issues related to trade. His environmental work is largely linked to trade concerns, including policy advice on the WTO trade/environment nexus, negotiation of industry-wide environmental agreements having market access implications, and advice on trade implications of EU environment initiatives affecting the chemicals (REACH) and electronics (WEEE/RoHS) sectors.