Jin Woo Kim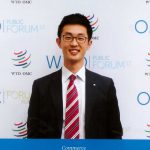 Jin Woo Kim advises clients on international trade and customs matters, including EU trade remedy proceedings, World Trade Organization (WTO) dispute settlement, EU customs rules, EU-Korea trade relations, economic sanctions and trade policy advice.
Jin advises multinational corporations in EU trade remedy investigations, such as anti-dumping and safeguards. He also assists sovereign governments with WTO dispute settlement proceedings before panels and the Appellate Body as well as a wide range of WTO-related matters.
Jin provides advice on EU customs rules, including rules of origin, tariff classification, customs valuation, and special custom procedures. He is a member of  Greenlane, an alliance of European customs and international trade law firms. Greenlane consists of 55 trade and customs lawyers located throughout Europe, as well as in Brazil, China, India and Taiwan.
Jin further advises Korean and foreign clients on EU-Korea trade matters. Jin assists Korean companies to expand access to the EU market and foreign companies to understand regulatory regime of Korea.
Before joining private practice, Jin gained experience in WTO dispute settlement as an intern at the WTO Appellate Body Secretariat and as a Blue Book trainee at the Legal Service of the European Commission. In particular, he prepared drafts of internal memoranda and written submissions in WTO appeal and panel proceedings. Further, Jin focused on EU-Korea trade matters during his internship at the Directorate-General for External Policies (DG EXPO) of the European Parliament and Korea International Trade Association (KITA).
During his studies at Georgetown University Law Center, Jin examined implications of Brexit on international trade. In particular, he assisted professors in publishing the book "Legal Aspects of Brexit (2017)" and contributed a chapter on EU-Korea FTA. Jin also acquired in-depth understanding of EU law, with an emphasis of EU Common Commercial Policy, during his studies at Leiden University.
Jin regularly publishes articles on international trade issues including Brexit and presents findings at seminars.