Roberto Kanitz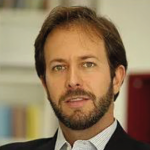 Contact details
Av. Pedroso de Morais, 457 – CJ. 1007/1008
Pinheiros – São Paulo – SP
CEP: 05419-000
Brazil
Phone: +55 (11) 3588-4004
E-mail: greenlane@unotrade.com
Roberto Kanitz is a founding member and managing partner of UNO. Roberto has extensive experience representing companies and associations in trade remedy matters. Allying law and an accounting background, he has represented producers and exporters from Brazil, South Korea, India, Thailand, Indonesia, China, Taiwan, among others in antidumping and CVD investigations. Roberto also has experience assisting companies on issues related to import and export quotas, temporary and permanent increase or decrease of import tax, market access, technical barriers to trade and sanitary and phytosanitary measures, free trade zones, Generalized System of Preferences, etc. ​
In addition to trade remedies, Roberto has significant experience in representing companies and industrial sectors in trade negotiations, as well as being the personal counselor for Governments, specifically on matters regarding WTO, Bilateral and Regional Agreements, and market access. In 2007, he served as an advisor to the Brazilian mission in Geneva, Switzerland. Based on this experience, Roberto has successfully advised companies on how to structure their operations while minimizing the risk of conflicts and optimizing benefits through trade.​
Roberto was also the editor of the book "Managing Multilateral Negotiations: The Role of the Chairman of the WTO Negotiations", which was co-authored by current and past WTO chairmen and key negotiators and published by Cameron May in 2011. Roberto was also the author of a chapter on "Mutual Agreement Solutions on WTO Disputes", Editora Saraiva, published in 2008, and "A Regulação do Comércio Internacional e a Organização Mundial do Comércio" Editora Quartier Latin, published in 2013.
Roberto studied at Georgetown University Law Center in Washington D.C. and was a participant of the Institute of International Economic Law – IIEL coordinated by Prof. John Jackson. Nowadays participates as a guest lecturer in meetings sponsored by various trade associations and foreign Governments.​
Roberto's involvement in international issues also extends to his charitable work. He is one of the founders of Beaba do Cidadão, a street-law charity group that teaches low-income citizens about their duties and rights in the society.