Sara Armella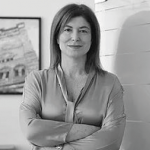 The founding partner of Armella & Associati, based in Milan and Genoa, Italy and specialised in EU customs law, international Vat, as well as customs and tax litigation.
Sara Armella graduated from The University of Genoa summa cum laudewith the right to publish her degree thesis in 1993, and subsequently she holds a PhD in International and Comparative Tax Law.
Before founding her law practice, Ms Armella served for many years as a senior attorney at Studio Uckmar and delivered many advisory on international indirect taxation.
Sara Armella is a a Supreme Court lawyer in Italy anda member of the Customs and Trade Simplification Commission of the International Chamber of Commerce. She is the author of many articles and of the books EU Customs Code, Bocconi University Press, Milan, 2017 and Diritto doganale dell'Unione europea, Bocconi University, 2017.
In 2016 she was awarded the title of Academic of Customs Law by the International Customs Law Academy (ICLA).