Sara Armella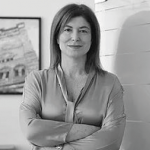 Sara Armella holds a Bachelor's degree in law specialising in economics, awarded magna cum laude and right of publication by the University of Genoa in 1993. In 1998 Sara also earned a Ph. D. from the same university for her research in international and comparative tax law.
Sara worked for the tax law firm Uckmar from 1993 to 2008 and she's member of Genoa's bar association since 1996.
Sara is a Supreme Court lawyer and the founder of "Armella e Associati", with offices in Genoa and Milan, and the magazine "Top Legal" lists her among the six leading tax litigation lawyers (December 2013) by the selection "L'eccellenza del Tax in Italia".
Specialized fields: international and national tax law, customs law and fiscal litigation.
Sara represents Italy in the Customs and Trade Regulations Commission of the International Chamber of Commerce of Paris and is a member of the "Associazione nazionale tributaristi italiani". She is the author of the manual monographic "Diritto doganale" (Egea, 2015) and wrote the encyclopedia entry "Customs Law" (Treccani Encyclopedia, 2015). Sara has published over one hundred scholarly articles and she has been the keynote speaker at over three hundred conferences and seminars focusing on tax law.
Sara has carried out research and teaching at the University of Genoa, at the State University of Milan and at the Catholic University of Milan. Sara is currently professor at the "Scuola di alta formazione" of the "Sole 24 ore".
In addition to her native Italian, Sara speaks fluent English and French.