Virginia Luna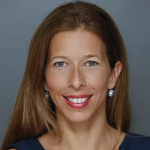 Contact details
​Carrer Palaudaries 11-13
08004 – Barcelona
Spain
​
Phone : +34 933 249 494
Fax: +34 933 249 493
E-mail: virginia.luna@hitsein.com
Virginia Luna is a Senior Associate of Arola. Member of the Sevilla Bar Association, she obtained a Master's degree in Tax Law and a second Master's degree in International Business Operations. She is also entitled as AEO expert by the Customs Agents Bar of Barcelona.
Virginia is focused in special customs regimes, specially IPR, customs warehouses and exempted area regimes as well as in AEO consultancy.
Virginia is now leading the management of the implementation of the new Union Customs Code (UCC) for AROLA Group and its customers.