Vy-Loan Huynh-Olivieri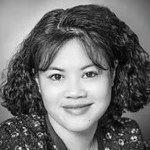 4 Square Edouard VII
75009 Paris
France
Tél.: +33 (0)6 32 39 37 23
Fax: +33 (0) 1 53 76 91 26
Vy-Loan is an experienced maritime litigator, who is currently leading the expansion of our fast-developing Industrial Risks and Energy practice in Paris. ​
INDUSTRIAL RISKS​
Vy-Loan has wide experience in major civil liability cases, and has particular expertise in all types of industrial risks from product liability, error and omission to negligence claims.
She advises high profile French and international clients on contentious issues and assists them in litigation and arbitration.​
ENERGY AND OFFSHORE​
Vy-Loan advises major energy operators in both non-contentious and contentious matters. She assists clients in their construction projects and represents them in the French State courts and in arbitration including ICC arbitration. She is particularly involved in the offshore renewable energy sector. In the offshore renewable energy sector, Vy-Loan mostly advises clients on risk management and contract drafting.​
SHIPPING​
Vy-Loan has wide shipping experience, advising clients on admiralty, cargo claims, ship arrests, and charterparty disputes. She frequently assists clients in relation to transport issues including freight forwarding, road haulage (CMR, domestic carriage), aviation claims and multi modal.
She is also very active in the yachting area: she handles many disputes in relation to insurance cover, to liability of owners and of shipyards. She also assists owners and creditors in arresting yachts or lifting arrests in the French waters.