May 28, 2020
Posted by:

Florence

Categories:

COVID-19, Exports Control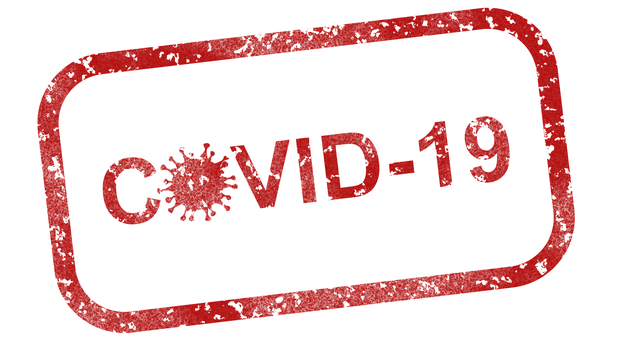 When countries around the world began instituting lockdowns in response to the spread of COVID-19, we wrote about initial steps that the European Union had taken, and that the United States was expected to take, in order to improve access to healthcare items. Since then, the EU has further developed its export program and the U.S. has issued substantive controls specifically relating to COVID-19.
EU restrictions
In early March 2020, amid the crisis caused by COVID-19 and concerns about the availability of personal protective equipment, a number of European countries, inter alia Germany and France, started to introduce national restrictions with respect to the intra-EU and extra-EU export of medicines and medical equipment such as face masks, gloves and protective clothing.
In response to the national measures, on Sunday 15 March 2020, the Commission itself introduced export restrictions on personal protective equipment (including mouth-nose-protection equipment, gloves, and other protective garments) whether or not originating in the EU, to destinations outside the EU, unless an authorization is granted bya Member State (Reg. (EU) 2020/402), see eur-lex.europa.eu/legal-content).
Urged by the EU's emphasis on the principle of solidarity between EU member states, and the integrity of the EU single market for goods, France withdrew its national measure on March 23 2020 (see legifrance.gouv.fr), and Germany on 19 March 2020 (see bundesanzeiger.de), with Germany stressing at the same time that it would consider reviewing the situation regularly.
The Reg. (EU) 2020/402 entered into force on 15 March 2020 and applied for a period of six weeks, up until 25 April 2020.
The EU decided to prolong its measures
On 25 April 2020, the EU decided to prolong the restrictions for another 30 days starting as from 26 April 2020. Gloves and a type of face shields are no longer covered by the restrictions.
The authorization scheme remain applicable to all exports of protective equipment as listed in Annex I of the EU Regulation (including protective visors, spectacles, garments and masks) to countries outside the EU. Such authorization shall be sought to the competent authority of the Member State where the goods are located. This authorization scheme applies to union-goods only, whether or not originating in the EU, to the exception of goods placed under specific procedures.1 The UK shall not be considered as a third country and is thus not subject to the authorization scheme until the end of the transition period.
The EU continues to apply exemptions on exports of the listed goods to the following territories and countries: Albania, Andorra, Bosnia and Herzegovina, the Faeroe Islands, Gibraltar, Iceland, Kosovo, Liechtenstein, Montenegro, Norway, North Macedonia, San Marino, Serbia, Switzerland, Vatican City, Büsingen, Heligoland, Livigno, Ceuta, Melilla as well as the overseas countries and territories listed in Annex II to the Treaty on the Functioning of the EU.
Member States shall also authorise exports to third countries for emergency supplies in the context of humanitarian aid.
EU Member States continue to impose national restrictions on protective equipment and medicines
Despite the Commission's call to Member States to optimise the supply of medicines to avoid shortage within the EU, France decided on 21 April 2020 to extend its export ban on medicines.
The situation is not shining either in other Member States. Even though several EU countries, such as Poland, Czech Republic, Bulgaria and Romania, agreed to lift or reduce their restrictions on protective equipment, disinfectants and medicines against other Member States, several bans are still in force and other are on their way to be adapted.
U.S. restrictions
Following President Trump's invocation of the Defense Production Act of 1950, several executive orders, and a Presidential Memorandum on Allocating Certain Scarce or Threatened Health and Medical Resources to Domestic Use (April 3, 2020), the Federal Emergency Management Agency (FEMA) on April 7, 2020 issued a temporary rule, effective immediately, restricting exports of five categories of personal protective equipment (PPE):
(1) N-95 Filtering Facepiece Respirators, including devices that are disposable half-face-piece non-powered air-purifying particulate respirators intended for use to cover the nose and mouth of the wearer to help reduce wearer exposure to pathogenic biological airborne particulates;
(2) Other Filtering Facepiece Respirators (e.g., those designated as N99, N100, R95, R99, R100, or P95, P99, P100), including single-use, disposable half-mask respiratory protective devices that cover the user's airway (nose and mouth) and offer protection from particulate materials at an N95 filtration efficiency level per 42 CFR § 84.181;
(3) Elastomeric, air-purifying respirators and appropriate particulate filters/cartridges;
(4) PPE surgical masks, including masks that cover the user's nose and mouth and provide a physical barrier to fluids and particulate materials; and(5) PPE gloves or surgical gloves, including those defined at 21 CFR § 880.6250 (exam gloves) and § 878.4460 (surgical gloves).
(5) PPE gloves or surgical gloves, including those defined at 21 CFR § 880.6250 (exam gloves) and § 878.4460 (surgical gloves).
The new temporary rule requires U.S. Customs and Border Protection (CBP) to detain shipments of PPE intended for export while FEMA determines whether to (1) return the PPE shipment for domestic use, (2) issue a rated order to purchase part or all of the shipment for use in the U.S. or (3) permit the export.
FEMA will consider the following factors in making its determinations: (1) the need to ensure that scarce or threatened items are appropriately allocated for domestic use; (2) minimization of disruption to the supply chain, both domesticallyand abroad; (3) the circumstances surrounding the distribution of the materials and potential hoarding or price-gouging concerns; (4) the quantity and quality of the materials; (5) humanitarian considerations; and (6) international relations and diplomatic considerations.
There is also an exemption for cases where (1) the materials from shipments are made by or on behalf of a U.S. manufacturer with "continuous export agreements" with customers in other countries since at least January 1, 2020; and (2) at least 80 percent of the manufacturer's domestic production of the covered PPE, on a per item basis, was distributed in the U.S. in the preceding 12 months. FEMA has discretion to waive the exemption if doing so is necessary or appropriate to promote national defense. There are reports that CBP intends to soon announce that it will also grant additional exemptions for exports of PPE to Canada, Mexico and U.S. entities abroad, such as military bases.
Other additions to and further guidance on these restrictions is expected in the form of comprehensive regulations by FEMA. For example, a process for U.S. manufacturers and exporters to obtain prior approval in advance of PPE shipments has not yet been established, but would improve access to PPE by reducing CBP detentions of PPE at the borders.
The materials controlled might also expand. The five categories currently controlled are among a wider list of 15 categories of materials designated by the Secretary of the U.S. Department of Health and Human Services (HHS) as "scarce" or "threatened" in a notice issued on March 25, 2020 to prevent hoarding and price-gouging of such materials, including medical gowns, ventilators, hydroxychloroquine HC1 and disinfectants and other sanitizing products. If enacted, these other materials would likely be among those that FEMA expands its export controls to cover.
Manufacturers and exporters of materials that might fall under the five categories of controlled PPE or the wider list of scarce or threatened materials should examine the specific descriptions and designations of their products against the lists put out by FEMA and HHS, and then devise a plan for handling such materials. Any PPE covered by the new FEMA rule intended for export might need to be diverted to domestic buyers. Foreign buyers that will be unable to obtain expected purchases should be notified as soon as possible so that they can make other arrangements. Earmarking for domestic purchasers only, and not foreign purchasers, materials designated as scarce or threatened by HHS but not yet controlled by FEMA may also be advisable in order to avoid potential scheduling diversions should the export controls indeed expand.
Our Reed Smith Coronavirus team includes multidisciplinary lawyers from Asia, EME and the United States who stand ready to advise you on the issues above or others you many face related to COVID-19.
For more information on the legal and business implications of COVID-19, visit the Reed Smith Coronavirus (COVID-19) Resource Center or contact us at COVID-19@reedsmith.com
---
The following goods are not subject to the authorization scheme: goods placed under the outward processing procedure; goods taken out of the customs territory of the Union after having been placed under the end-use procedure; goods delivered, VAT or excise duty exempted, as aircraft or ship supplies, regardless of the destination of the aircraft or ship, for which a proof of such supply is required; goods placed under the internal transit procedure; goods moved temporarily out of the customs territory of the Union in accordance with Article 155 of the Union Customs Code.
Authors: Yves Melin, Noah T. Jaffe, Leigh T. Hansson, Bérengère Vigneron & Maria Ottermann
Reed Smith Client Alerts – Published on May 4, 2020