June 10, 2020
Posted by:

Florence

Category:

Uncategorized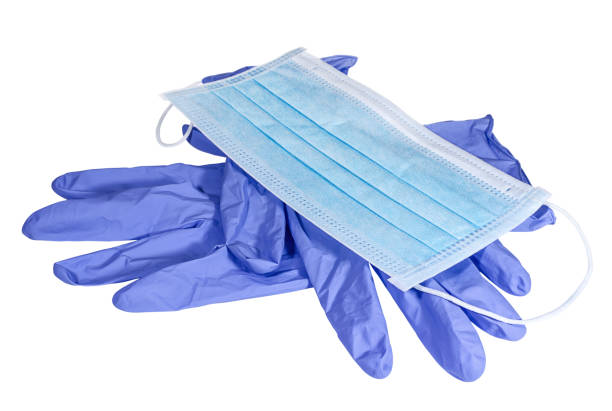 At a Glance…
The COVID-19 pandemic has had a tremendous impact on the global community and has resulted in a desperate demand for medical-related commodities, particularly personal protective equipment (PPE)(1). PPE is needed by healthcare providers and others to protect themselves and the people around them from the spread of the COVID-19 virus. Unfortunately, the demand for PPE has created a perfect environment for criminals seeking to take advantage of would-be consumers through elaborate fraud schemes. These deceptive practices frequently involve the non-delivery of PPE after a buyer has remitted payment to the fraudsters. Such cases often involve criminals promising to deliver large quantities of PPE that they do not actually possess. This alert aims to provide useful tips for businesses and individuals seeking to protect against PPE fraud schemes.
Background
PPE shortages are leaving healthcare providers and frontline workers woefully ill-equipped to care for COVID-19 patients and to provide critical services to impacted populations. In an effort to boost stockpiles, governments and corporate industries worldwide are scrambling to locate and procure these critical items. As manufacturers and suppliers struggle to keep pace with the frenzied demand, buyers and end-users are finding that PPE prices have surged dramatically, delivery can take months or longer, and bad actors are taking advantage of the crisis, often selling commodities to the highest bidder at dramatically inflated prices.
According to the World Health Organization (WHO), roughly 89 million medical masks are needed each month because of the COVID-19 pandemic, while the number of examination gloves required internationally has increased by 76 million per month(2) The WHO estimated that the manufacturing of PPE must be increased by a minimum of 40% to keep up with current demand; it has also called for an increase in production incentives and the easing of export restrictions associated with PPE restrictions. It is clear that frontline workers across the globe have struggled – and likely will continue to struggle – with obtaining PPE during the COVID-19 pandemic.
Meanwhile, as the crisis continues to unfold, criminals are seeking to take advantage of the situation by targeting PPE buyers and sellers through elaborate fraud schemes that have been, unfortunately, very effective. The Federal Bureau of Investigation (FBI) has disclosed a number of recent incidents where state government agencies have fallen victim to PPE fraud schemes in which agencies have provided funds to fraudulent brokers and sellers prior to receiving the merchandise. The FBI claims that the perpetrators include both domestic and foreign entities(3). In many of the cases, by the time the purchasers became suspicious, much of their funds had already been transferred beyond the reach of U.S. law enforcement and were therefore unrecoverable.
The impact of PPE fraud schemes has captured the attention of global leaders. On April 24, 2020, U.S. Senate Finance Committee Chairman Chuck Grassley (R-Iowa) wrote to Vice President Mike Pence to ask the Trump administration to take every reasonable effort to shore up the safety of the PPE supply chain and crack down on those defrauding hospitals. The European Anti-Fraud Office (OLAF) has also launched inquiries into the importation of fake PPE pursuant to elaborate fraud schemes. In a recent report, OLAF announced that it identified over 340 companies acting as intermediaries or traders of counterfeit or substandard products linked to the COVID-19 pandemic.
Fraud indicators
Those seeking to procure PPE should be mindful of a number of indicators for fraud. The following is a non-exclusive list of warning signs that a proposed PPE transaction may not be legitimate:
The seller, broker, or consultant communicates primarily through irregular business channels, and it is difficult to verify the legitimacy of the individual's connection to a legitimate business. Communications may occur via telephone or via a personal email accounts (e.g., email addresses ending in @yahoo.com or @gmail.com).
The seller, broker or consultant does not appear to have an existing business relationship with the buyer or does not appear to be engaged in a business closely associated with the sale of commodities like PPE.
The seller, broker or consultant does not appear to have a lengthy corporate history, lacks a physical corporate presence or address, and lacks a verifiable Employer Identification Number (EIN). If an address is provided, there may be discrepancies between the provided address and the results of a public record search or internet search.
The seller, broker or consultant cannot explain the origin of the items or how they are available given current demand.
The seller, broker, or consultant cannot demonstrate or verify that the supply chain is legitimate (e.g., the distributors may not be licensed to sell PPEs nor be legally organized entities).
The seller, broker, or consultant exhibits an unexplained or unexpected urgency to transfer funds or make other last minute changes to previously agreed upon payment instructions.
Although these indicators predominantly focus on communications from prospective vendors that may be unknown to you, there have also been reports of increased "spoofing," which is the act of disguising a communication from an unknown source as being from a known, trusted source. As a result, please be aware that cyber intruders may be monitoring your email activity and could slightly alter the email of your vendor to request that payment be re-directed to some other location. Thus, it is imperative to be mindful of any last-minute requests to alter payment instructions or anything else that is out of the ordinary from normal business practice.
U.S. response
The Department of Justice has made clear its commitment to preventing fraud schemes related to PPE during the COVID-19 crisis. (We previously discussed this commitment in a client alert.) President Donald Trump has issued an Executive Order pursuant to Section 102 of the Defense Production Act, which prohibits the hoarding of designated items, and Attorney General William Barr has created the COVID-19 Hoarding and Price Gouging Task Force. In a memo to U.S. Attorneys, Barr said: "We will aggressively pursue bad actors who amass critical supplies either far beyond what they could use or for the purpose of profiteering. Scarce medical supplies need to be going to hospitals for immediate use in care, not to warehouses for later overcharging."
European and UK responses
OLAF has continued to investigate cases of PPE fraud in Europe, often discovering that the perpetrators of such fraud live in EU neighboring countries or in South Asia. Following its investigations, OLAF provides its findings to national judicial authorities in the affected countries with the hope that the information can lead to prosecutions.
Large volumes of PPE have been blocked at the EU's border due to non-compliance with the EU's regulatory, documentary or labelling requirements. Due to the current emergency and high demand for PPE, the response by the EU's member states has often been to offer the opportunity to importers to have the items tested (again) in the EU, or to have PPEs downgraded and relabeled to be released as convenience masks.
The UK government has also taken a strong stance against PPE fraud. Its National Cyber Security Centre (NCSC) claims it has already taken down more than 2,000 coronavirus scams, including nearly 500 fake online shops selling fraudulent COVID-19-related merchandise. According to Minister of State for Security James Brokenshire, "[c]riminals are seeking to exploit our greater use of emails, video conferencing and other technologies for their advantage." The UK advises its public to forward suspicious emails to a government email address (report@phishing.gov.uk) for further investigation.
Recommendations and takeaways
PPE fraud continues to pose a serious threat to healthcare institutions, businesses, and individuals across the globe. With the world gripped by the COVID-19 pandemic, it is more important than ever to ensure that healthcare providers and other individuals receive authentic and functioning PPE. Anyone looking to buy PPE should do so with caution by looking out for the potential fraud indicators mentioned above. If PPE does not comply with the applicable regulatory requirements, importers may want to explore whether retesting, or downgrading and relabeling might be an option in the port or airport of entry.
Authors: Leigh Hansson, Yves Melin, Rizwan Qureshi, Eric Sussman, Liza Craig, Nicholas Gibson, Philippe Heeren, and Aryeh Younger (Reed Smith LLP)
 (1)        Personal protective equipment (PPE) is the name given generally to protective clothing, masks, gloves, and other garments or equipment designed to protect the wearer's body from injury or infection.
(2)        WHO – Shortage of personal protective equipment endangering health workers worldwide
(3)        FBI – FBI Warns of Advance Fee and BEC Schemes Related to Procurement of PPE and Other Supplies During COVID-19 Pandemic
For more information regarding the threat of PPE fraud and how to avoid it, please contact a member of Reed Smith's COVID-19 taskforce or any of the authors of this alert.
Our Reed Smith Coronavirus team includes multidisciplinary lawyers from Asia, EME and the United States who stand ready to advise you on the issues above or others you may face related to COVID-19. For more information on the legal and business implications of COVID-19, visit the Reed Smith Coronavirus (COVID-19) Resource Center or contact us at COVID-19@reedsmith.com