January 7, 2021
Posted by:

Florence

Categories:

Economics, European Commission, European Union, International, Trade Defense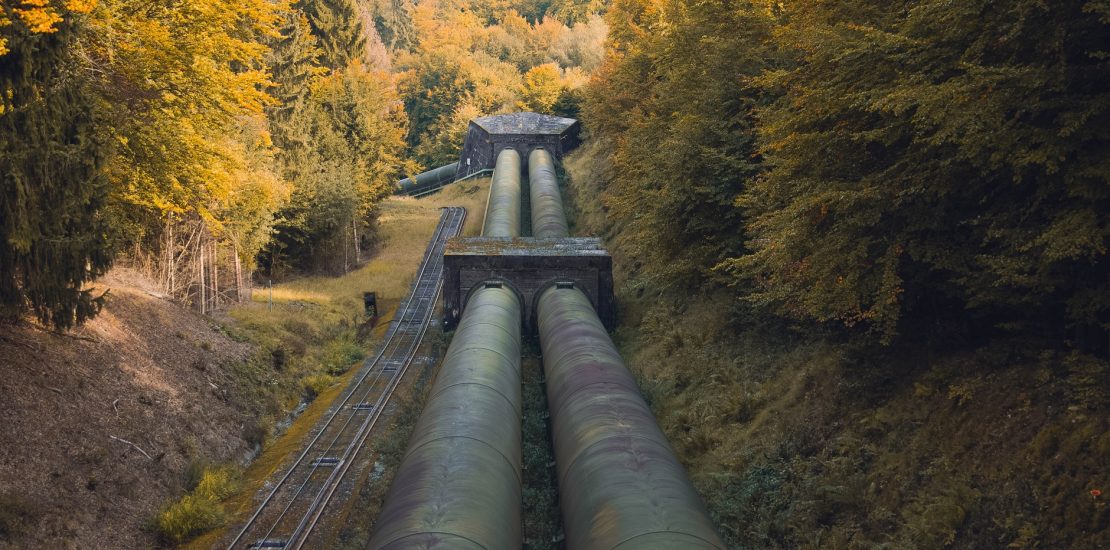 At a Glance…
As anticipated, on January 1, 2021, the United States Congress enacted the National Defense Authorization Act (NDAA) for Fiscal Year 2021, which among many other things, expands the U.S. sanctions targeting two Russian gas pipelines, Nord Stream 2 and TurkStream 2. Congress enacted the bill into law despite President Trump's veto, which he exercised in protest against a number of unrelated provisions. The expanded sanctions aim to prevent the completion of these two gas pipelines by threatening to impose sanctions on companies providing pipe-laying, insurance, inspection, and other services necessary for the final stages of construction. These new sanctions expand on the  2019 Protecting Europe Energy Security Act (PEESA).
Authors:  Leigh Hansson, Eli Rymland-Kelly, Alexander Brandt, William Young, Claire Don, Kathy Stavis
Capability: Global Regulatory Enforcement, International Trade & National Security, Shipping, Transportation
By way of background, in December 2019, Congress enacted PEESA as part of the NDAA for Fiscal Year 2020. PEESA requires the U.S. government to impose sanctions on foreign vessels engaged in deepwater "pipe-laying" for Nord Stream 2 and TurkStream 2. PEESA also requires that sanctions be imposed on non-U.S. persons who knowingly sell, lease or provide those construction vessels. That legislation reflects Congress' concern that Russia may end up with substantial power and influence in Europe, an alleged national security threat to both Europe and the United States. The subsea pipelines bypass traditional Eastern European routes and transit fees, leaving Ukraine and its neighbors in a weakened position. Although PEESA requires the imposition of sanctions on non-U.S. persons and vessels that have engaged in sanctionable activity, the Trump administration has not yet used it to impose any sanctions.
Apparently dissatisfied with the lack of sanctions imposed, Ted Cruz, Tom Cotton, and several other senators introduced the Protecting Europe's Energy Security Clarification Act of 2020 (the PEESA Clarification Act). The amendments extend PEESA's sanctions on "pipe-laying" to include a broader set of "pipe-laying activities," which are defined as "activities that facilitate pipe-laying, including site preparation, trenching, surveying, placing rocks, backfilling, stringing, bending, welding, coating, and lowering of pipe." The PEESA Clarification Act also targets other services necessary or essential for completing the projects, including underwriting, insurance, or reinsurance, and services relating to upgrading, retrofitting, or tethering pipe-laying vessels. The amendments specifically target testing, inspection, and certification for the Nord Stream 2 pipeline. Those engaged in sanctionable activity have a 30-day wind-down period, which began on January 1, 2021, and should consider engaging with U.S. authorities if they are unable to meet that timeframe.
With the PEESA Clarification Act now law, sanctions may be imposed on the persons engaged in the following activities:
Pipe-laying and related activities, including site preparation, trenching, surveying, placing rocks, backfilling, stringing, bending, welding, coating, or lowering of pipe for either project
Selling, leasing, or otherwise "providing" pipe-laying vessels, including through deceptive or structured transactions for either project
Selling, leasing, or otherwise "providing" goods, services, information, technology, or support for either project
Underwriting, insuring, or reinsuring either project
Testing, inspection, and certification for the Nord Stream 2 pipeline
PEESA is not the only sanctions authority that can be used to target Nord Stream 2 or TurkStream 2. Under section 232 of the Countering America's Adversary's Through Sanctions Act (CAATSA) persons who "knowingly" invest in Russian energy export pipelines, or that sell goods, technology, or services to Russia for such pipelines can be sanctioned, when surpassing specific thresholds. In July 2020, the U.S. State Department issued guidance which differed from its prior interpretation "to expand the focus of implementation of section 232 to address certain growing threats to U.S. national security and foreign policy interests related to Russian energy export pipelines, particularly with respect to Nord Stream 2 and the second line of TurkStream." This was a shift in policy because prior State Department guidance explained that the focus of section 232 would be on projects initiated on or after August 2, 2017.
PEESA, the subsequent PEESA Clarification Act, and recent State Department interpretation have had a significant impact on the Nord Stream 2 project. European companies have reacted strongly to the threat of sanctions. Pipe-laying vessels, insurers, and inspectors have all but abandoned Nord Stream 2, leaving the completion of the last 150 kilometers of pipe an open question for the incoming Biden administration. Russia and the project's European supporters will press the administration to accept what is very nearly a fait accompli in the case of Nord Stream 2. Ukraine and other critics of Russia, including those motivated by the poisoning of Russian opposition leader Alexei Navalny, will doubtless continue their lobbying efforts against it. President Elect Biden has promised greater collaboration with European allies, but there is a deep divide between the Eastern European countries that stand to lose large transit fees and countries like Germany that view the projects as improving Europe's energy security. How President Elect Biden will approach this dilemma will be a question of intense interest in the first weeks of his presidency, as will the impact of this legislation on TurkStream 2, which is still some way from completion.
If you have questions or would like additional information on the material covered in this Alert, please contact one of the authors – the alert was originally published by Reed Smith here.